Ask about our Price Matching policy Financing Available!
Rod Floors
Rod floors are a great training aid for gymnasts and cheerleaders. They are stiff enough for your bigger athletes, but soft enough to help younger/smaller athletes too. Coaches find that this floor increases the learning capabilities of their athletes which allows them to progress faster. They are common in Gymnastics, Cheer and Tumbling facilities across the US. The tubular fiberglass rods ensure a fantastic amount of spring with increased safety. They are sold in 4' X 6' sections and covered by two pieces foam (not included in rod floor cost). The rod floor units (without foam) are 8" tall when assembled.
These floors are also used in the sport of Power Tumbling, where tumbling is performed on these elevated spring runways that help tumblers propel themselves higher than a basketball goal as they demonstrate speed, strength and skill while executing a series of acrobatic maneuvers. Top-level contenders will perform explosive somersaults with multiple flips and twists. Coaches and gymnasts appreciate this rod floor because it offers a phenomenal amount of spring, it decreases injuries, virtually no maintenance is required, and it is very easy to set up.
A Competition Size Rod Floor is 84 feet (21 sections). Rods are covered by a layer of Carpet Bonded Foam (1 3/8") over a layer of 1.875" to 2" (50mm) polyethylene (aka Trocellen) foam with Scrim. The Scrim side is placed directly on the rods for these floors. The Scrim will prevent the rods from chewing up or tearing up the bottom of the foam. You can make yours a custom length if you like (divisable by 4').
We offer our customers the Ross Rod Floor. These Rod Floors do require simple assembly to be done once received. We would recommend that the legs be zip-tied to connect unit to unit if you select the Ross Floor, but this is optional. (Zip ties are not included.)
---
The Ross Rod Floor is the tumbling track floor recognized by the Federation of International Gymnastics.

It is a FIG approved tumbling track used at all United States Gymnastics Trampoline and Tumbling sanctioned events (USAGTT) and United States Tumbling and Trampoline Association sanctioned events (USTA).
Some assembly required upon receipt. Easy to replace worn or damaged parts. You will need a 3/4" socket wrench and a crescent wrench (and gloves) to assemble the rod floor sections.
Each section weighs about 100 lbs.
Tubular fiberglass 1" rods (16) ensure no lock-up when tumbling.
Assembly of each unit is required.
Each steel frame section is 8" (20cm) high, 6' (1.8M) wide and 4' (1.2M) long.
Two-year warranty. Usually ships somewhat quickly - (in 6-8 weeks of your order).

See video of assembly process here.
---
---
The fiberglass rods are spaced evenly across the top. The rods will each withstand greater than 6,000 pounds per square inch of force. Once the foam layers are in place, you may also want to consider the option of a vinyl floor skirting for the perimeter.

These sections sell for $535 per (6' x 4') section plus freight. As mentioned, a competition size rod floor is 84 feet (21 sections). When used for training though, the size that fits your gym is the right size.
---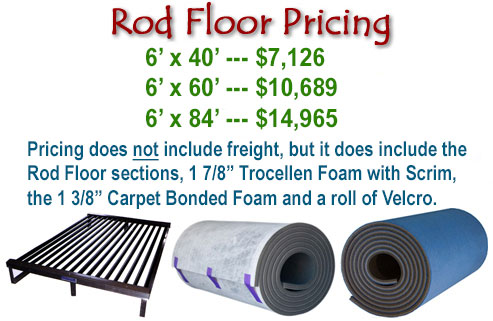 Request a delivered price

here.

---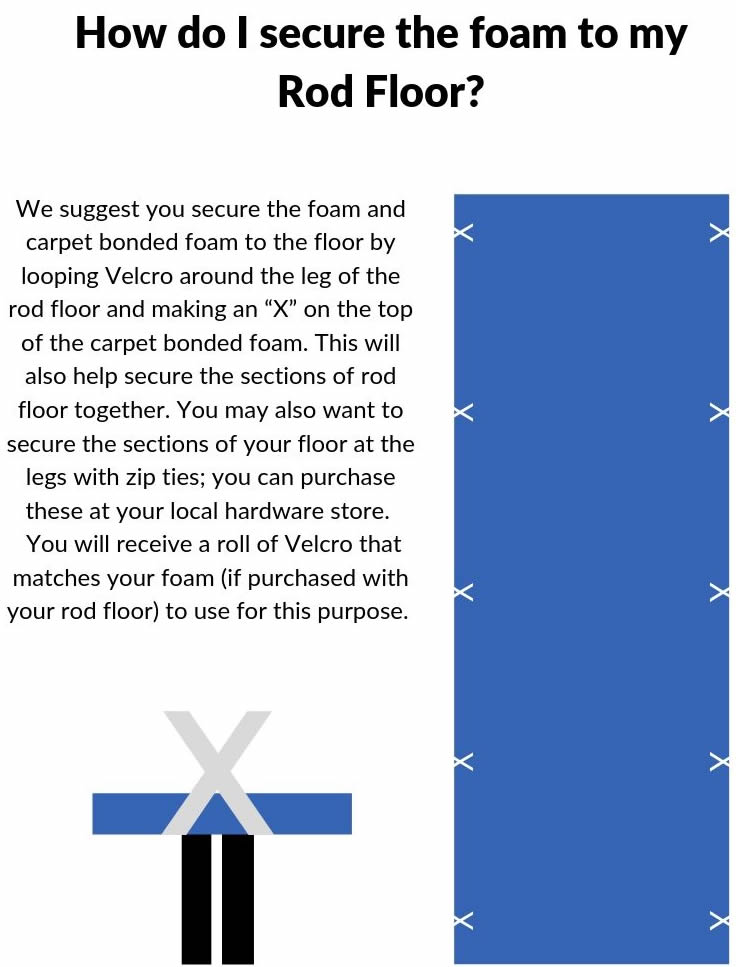 ---
Dismount Mat
The pricing above does not include a dismount mat. The regulation size for a dismount mat for competition is a 10' x 20' x 12". If you plan to put on a competition you will need that size. Most gyms, however, don't have the room (or budget) for this size and commonly use a 6' x 12' x 12". This mat will not be competition size or have an landing zone, of course, but it is an inexpensive alternative when used for training. See it listed here.
With Norbert's Rod Floor Landing System, you can purchase the Dismount Mat in sections to make it easy to increase the size as your budget permits. See more information on it here.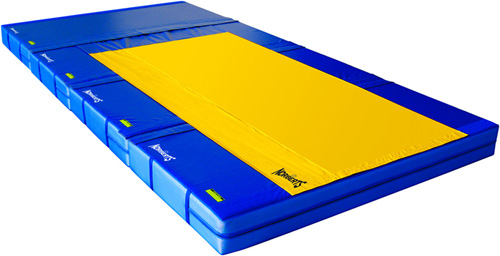 To request a delivered price on a dismount mat, use the (above) request form, just mention which dismount mat you would like quoted (if any) in the text area of your request.

Your Cart

Shopping cart
Your Account

Login Status
Not logged in